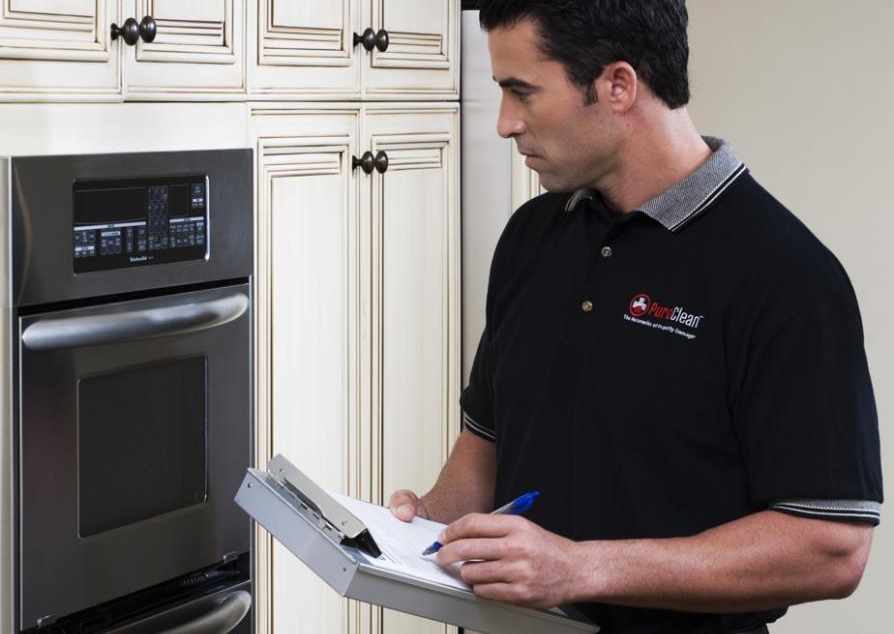 Insurance Agents
PuroClean Certified Restoration is the property emergency restoration company of choice for insurance professionals, claims adjusters and insurance agents that need a 24/7 full service, property emergency service company to take care of their customers, every single day. PuroClean, an IICRC certified property damge company, can offer you, the claims adjuster or insurance agent, a team of experienced professionals backed by our quality assurance and training organization, and we provide a personalized approach to property damage emergencies that will save you time AND money.
PuroClean's Paramedics of Property Damage™ are highly trained experts in emergency property restoration. These experts are one of the reasons PuroClean is a top property restoration company for insurance agents. As a top property emergency restoration company for insurance professionals, PuroClean is devoted to providing excellent service along with respect and reverence for home and business owners in the midst of trying emotional situations.
Increased customer retention and reduced loss adjustment expenses are key elements that make partnering with PuroClean Certified Restoration the right property restoration company in the Springfield MO area for your insurance agents and claims department.
PuroClean Certified Restoration Advantages for Insurance Agents and Adjusters:
State-of-the-Science Mitigation Technology
PuroClean QuickDry System™
Refrigerant and Desiccant Dehumidification
Remote Monitoring Equipment
We understand your needs for documentation. You need a reliable point of contact at your restoration company of choice who can customize the information flow to fit your needs and one who cares about the accuracy of the file content.
Because of our flexibility in using various estimating platforms, we have an unparalleled ability to accurately report the systematically collected data including moisture readings and mapping, photos, and job diary documentation, and a centralized billing process to fit the individual needs of agents and adjusters.
As The Paramedics of Property Damage™, our PuroClean technicians come to the rescue with just one call, and with compassion, doing whatever it takes to satisfy your customer and bring their property back to pre-loss condition. You can feel confident in knowing that PuroClean is there for you as your trusted partner.