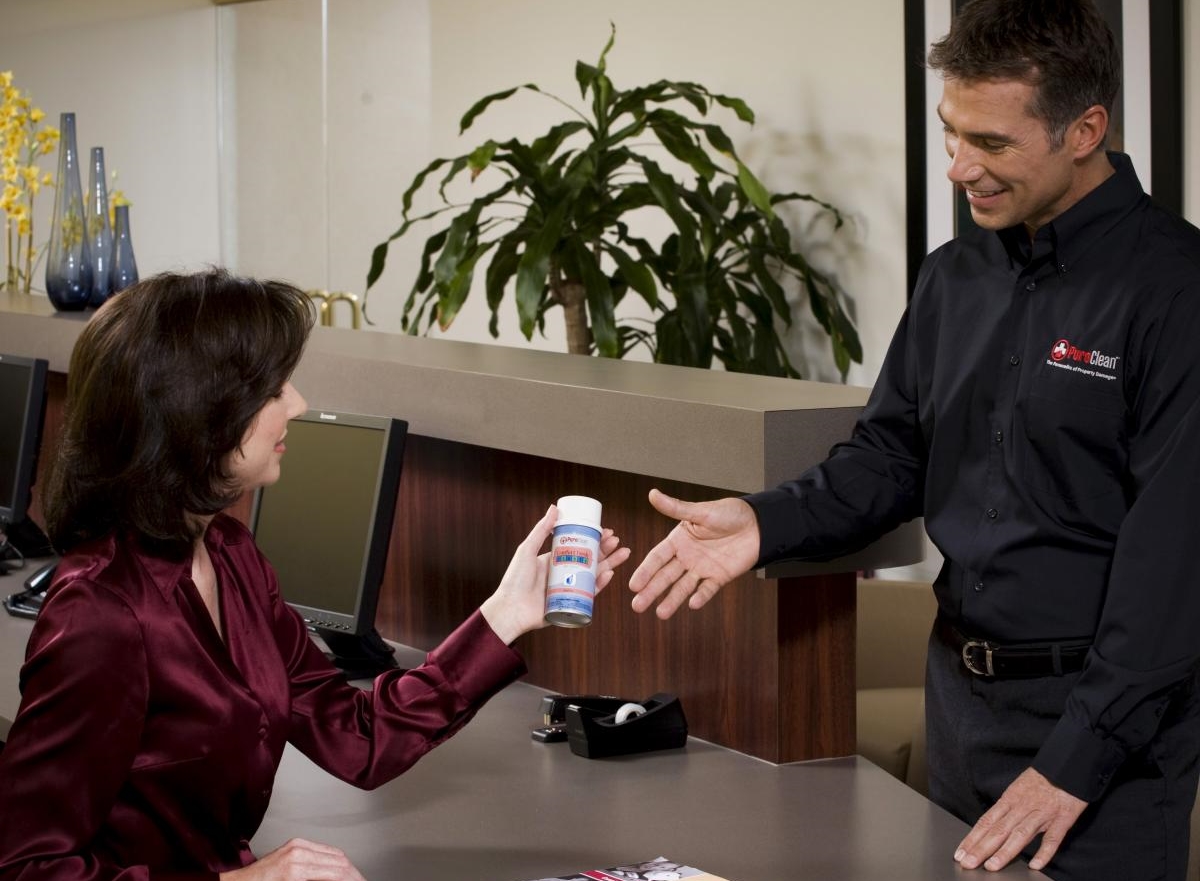 Our Building Restoration Services
When fire, smoke or water damages a business, the feeling of helplessness can be overwhelming. The emotion surrounding the loss and the disruption of work life, is more than most businesses can handle. That's why PuroClean provides dependable service that you can always count on, 24 hours a day, 7 days a week.
Commercial Property Damage Services
PuroClean Certified Restoration is a full service disaster restoration company serving commercial properties throughout Springfield Missouri and the surrounding areas. We remediate commercial property damages caused by fire and smoke, water and mold, wind and snow, as well as bio-hazardous materials with the least amount of interruption to your business. We have extensive knowledge and experience in large scale commercial restoration. We are able to manage all phases of the damage assessment process and re-construction.
We provide a detailed estimate of building restoration repairs and work directly with the insurance adjuster to remediate property damage with the least amount of interruption. We communicate with the insurance adjusters to develop an estimate of the property damages and a clear plan for returning commercial properties to their pre-loss condition. We work directly with major insurance carriers to process property claims quickly and efficiently.
Our Emergency Response Services to disaster situations include:
• Securing the property from further damage
• Quickly and efficiently restoring fire damaged structures, removing smoke stains and odors, flood debris, water intrusion damage and other damage caused by fire and water.
• We also specialize in mold removal, structural drying and deodorization, as well as moisture control services.
Our Commercial Restoration Services include:
• Emergency Storm Response
• Odor Removal and Restoration
• Furnace Puff Back Cleanup
• Carpet and Upholstery Restoration
• Trauma and Vandalism
Our emergency restoration and cleaning specialists will work effortlessly to restore the property to its' pre-damaged condition. We have extensive experience working with insurance claim property repairs and we maintain ongoing communication with the insurance adjusters and can bill the insurance company directly.