Can We Save the Carpet?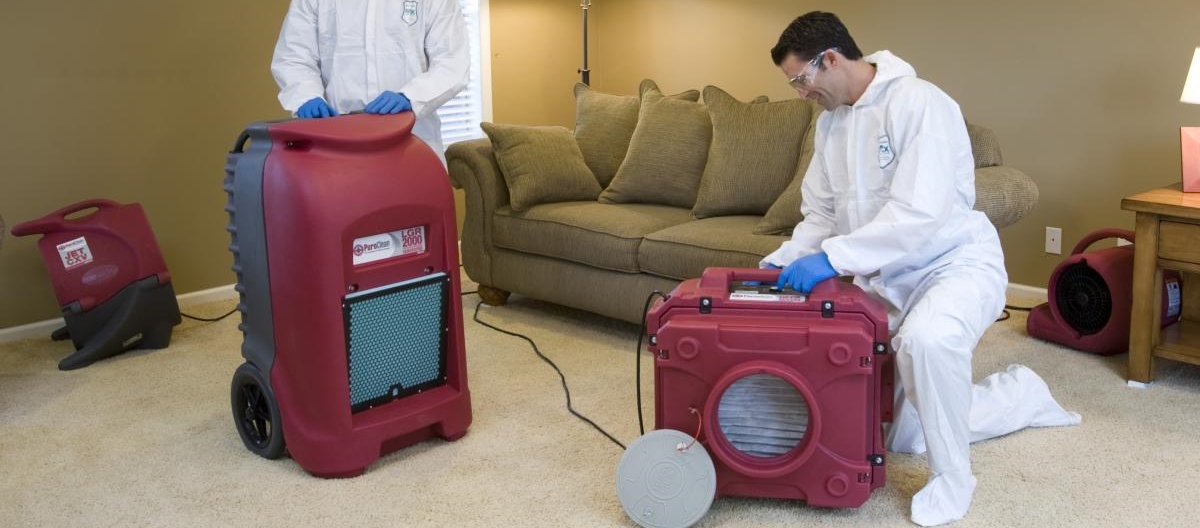 A pipe breaks and water is everywhere. The insured calls their agent and the process begins. The sooner the Policyholder calls, the quicker the response and, normally, the lower the total costs of restoration.
Of all the dollars spent by the insurance industry on property claims, floor covering is by far the most expensive category. As with any loss, health and safety is of primary importance. During cleanup, be careful about electrical hazards, slip and fall hazards and falling debris, such as drywall or acoustical ceiling tiles.
Quick response is of the essence. The longer the unwanted water is allowed to remain, the more likely the carpeting will experience permanent damage. Because of this, regardless of the hour when the damage occurs, the restoration process should begin without delay.
Some property owners attempt to extract the water themselves. While this can be of some benefit, a shop vacuum, towels and ceiling fans are absolutely no replacement for professional extraction and drying equipment. It is very important to get a professional water mitigator on site as soon as possible. The very best opportunity to save carpet (and other items) is to have professionals on site immediately.
The initial stage or phase of the restoration process includes addressing safety issues and employing "contain and control" procedures. Standing water must be pumped or extracted to prevent migration of water into adjoining areas and sub-surfaces. Professional moisture meters are used to determine the exact location and extent of water damage.
The first step professional restorers take is determining the category of loss:
Is this a Category-1 loss? (clean water source)
Is this a Category-2 loss? (gray water: with some contamination but not including pathogens or sewage)
Or is this a Category-3 loss? (black water: involves sewage and known contamination.)
Category-1 is a clean water source and has not come in contact with materials that carry a health concern for the occupants. This would include broken pipes, hot water heaters, tub or sink overflows, etc. professional mitigation specialists can extract water from the carpet and pad and dry them both in place. This dramatically reduces the cost of the claim and helps restore the lives of the policyholders much more quickly.
Category-2 is not a clean water source. This water contains some contamination and has the potential to cause discomfort or sickness if contacted or consumed by humans. Typically this would include washing machine or dishwasher overflows, toilet overflows with no solid matter, broken aquariums, sump pump failures, etc. Because of the additional contamination, this type of loss requires the replacement of the carpet pad, but the carpet itself is normally salvageable.
Note: if a Category-2 loss is not treated promptly then the category will escalate to a Category-3 loss (black water.) This is often considered the situation if 48 hours have passed since the loss occurred.
Category-3 is grossly contaminated water containing pathogenic or other harmful agents. Examples of this water include sewage, toilet backflows that originate beyond the toilet trap (regardless of color) all forms of flooding from seawater, rising water from the ground and from rivers or streams, and other water entering the structure from hurricanes, storms or weather-related events.
This water condition is of primary concern when it comes to the health and safety of the occupants. It should be treated seriously because it is serious. Mitigation professionals should be called to deal with this type of loss. Property owners should not expose themselves to Category-3 water. If, for some reason it is necessary, then you should wear gloves, shoe protection and other items to protect yourself.
Carpet is a multi-layered installation with a big sponge under it. Industry standards require that carpet and pad (and anything that is absorbent –textiles, drywall, etc.) that have been contaminated with black water must be bagged and removed from the structure, and disposed of in an appropriate location. Professional restoration companies understand this and operate accordingly.
Every water loss is different. Even with Category-1 and Category-2 losses, there are varying circumstances that determine whether the carpet can be or should be saved. How old it is, what condition it is in, how it was installed and its construction are all factors that have to be taken into consideration. Mitigation professionals have the training and knowledge to evaluate each situation and to determine the best course of action. They are also trained to communicate well with policyholders, agents and adjusters to insure that everyone understands the process and proper procedures.
So the next time you are faced with water damage cleanup that involves your carpet, remember how important rapid response is in the event of a water loss. The single most important act after water damage is to call professional water mitigation companies like PuroClean Certified Restoration to help deal with the loss. Our professionals will restore the lives of property owners as quickly as possible with maximum cost efficiency and in a trustworthy and understanding manner.