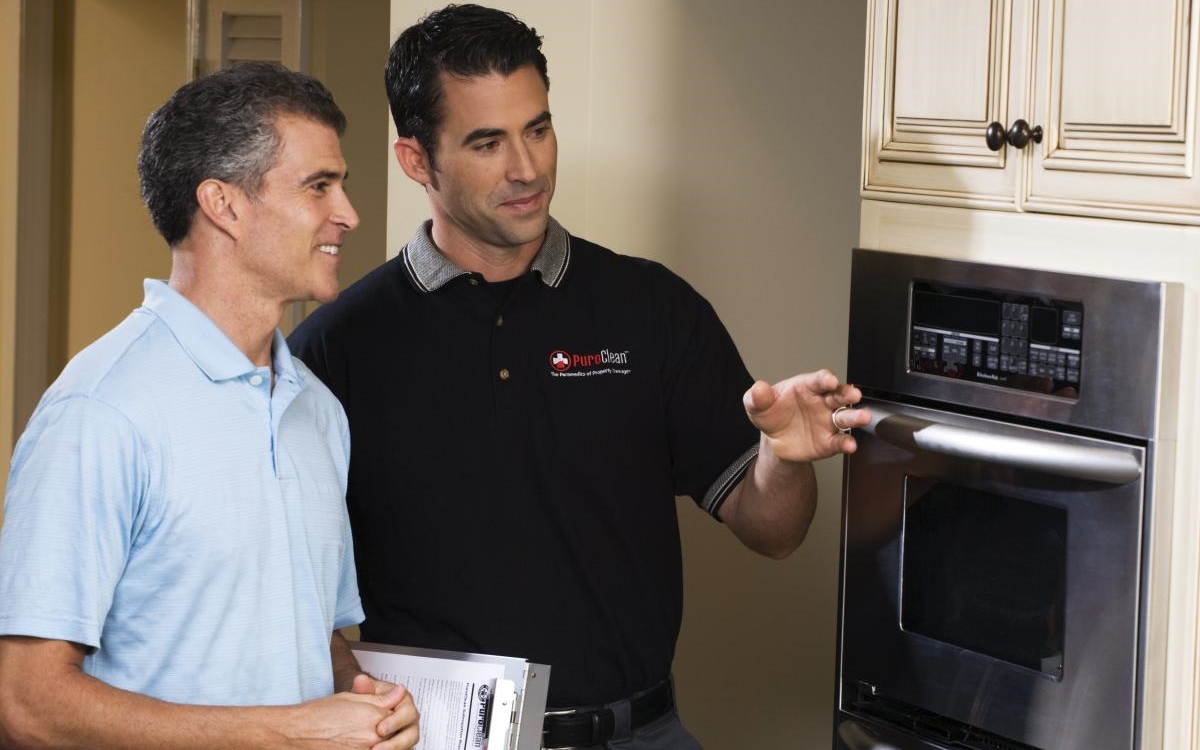 Calling in the Professionals
If your home suffers water damage, your insurance company recommends working with water restoration companies in Springfield MO that perform timely, quality work at a reasonable price by professionals who specialize in the areas of water, smoke, fire, trauma, vandalism, and storm damage.
In today's business environment, many companies look to increase revenue by providing additional services. This holds true for companies that perform general cleaning services, remodeling, or handyman services. These companies often appeal to homeowners or businesses to perform disaster restoration services.
However, disaster restoration is much more complicated than just removing normal soil from structure, furniture, and contents. Home remodeling firms that simply tear out and replace damaged or outdated structure and fixtures may be overwhelmed when faced with water and smoke damaged structural components that need restoration. The key word to remember is restoration. These companies may proceed as normal and tear out salvageable structure because that is what they know. They may discard cleanable contents because they do not understand how to restore them.
The complexities posed by smoke and water damage are often not understood by the average maid service or handyman. They think they can do it for less, when they really do not understand the variables involved. Once involved in a loss and the scope of work becomes apparent, quality or cost may suffer.
Your insurance company works extremely hard to develop high quality service programs for their customers. They realize their customers won't be better served by having a general-purpose cleaner respond to mitigation claims even if their initial quotes might be cheaper. They understand the value of having a specially-trained and certified professional provide service. Clearly, the professional water restoration companies will better reflect the high standards of the insurance company and making sure the repairs are done correctly the first time.
The definition of restoration is to return a structure and its contents to a pre-loss condition. Restoration does not imply replacement. Restoration really means that contents and structure are brought back to pre-loss condition for less than replacement cost or Actual Cash Value (ACV). In many cases, it may actually be returned in better than pre-loss condition. A homeowner who returns to their home to find it in better condition than before a loss is likely to refer the companies involved in the restoration process.
Professional restoration specialists are just that, specialists. They concentrate on returning both the dwelling and content to pre-loss condition quickly and cost effectively.
Our water restoration company professionals are experts in cleaning all contaminated contents and structure. We understand how to deal with all types of losses regardless of how the damage occurred. With many different types of surfaces to clean, it takes a trained and qualified restoration professional to distinguish the cleaning process that each of these surfaces require and to accomplish appropriate restoration.
An insurance company's clients are not well served by having a company that dabbles part-time in property restoration such as a carpet cleaner or handyman. Although they may appear to save a few dollars through a lower bid, these improperly trained and unqualified individuals can cause more problems than they solve. In many situations, if an item is handled improperly, it may become impossible to restore the piece. The insured will often call their insurance company and complain about the quality of the work or the amount of damage to their home and valuables.
Worse yet, you may spend additional time out of your home and incur secondary damage in the form of delaminating carpets, warped hardwood floors, or mold growth. An insurance company would greatly prefer having an insured who will tell all their friends how a water damage restoration company saved a family heirloom versus one who complains about how their carpet cleaner allowed a musty smell to develop after a dishwasher overflow.
That's why the insurance industry seeks professional water damage restoration companies like PuroClean Certified Restoration to perform timely, quality work at a reasonable price by professionals who specialize in the areas of water, smoke, fire, trauma, vandalism, and storm damage.Our professionals empathize with the insured and service the claim from the initial call through any emergency-type service required to the completion of mitigation. This attitude demands a twenty-four hour a day commitment, a ready, trained and caring certified staff, and the proper equipment and modern methods to service any emergency loss.
Our professional water damage restoration company keeps the customer in mind and we realize that processing a loss quickly and efficiently is the best way to reduce insurance costs and to reduce inconvenience to the property owner. We understand that saving a hardwood floor is greatly preferable to tearing it out and replacing it. We know saving the floor is substantially more cost effective. We know that in many cases carpet and pad can be dried in place and left cleaner than before a loss thus saving the labor cost of removal and replacement. We have the experience to clean and restore a section of drywall saving the mess and time of replacing the wall. We monitor the restoration process and only keep equipment onsite as long as necessary. We also know when the only feasible means of mitigation is replacement and don't waste time or effort trying to save the item.
Value rarely comes with the cheapest price tag. Quality is never an accident. It is always the result of high intention, sincere effort, intelligent direction and skillful execution. It represents the wise choice of many alternatives.