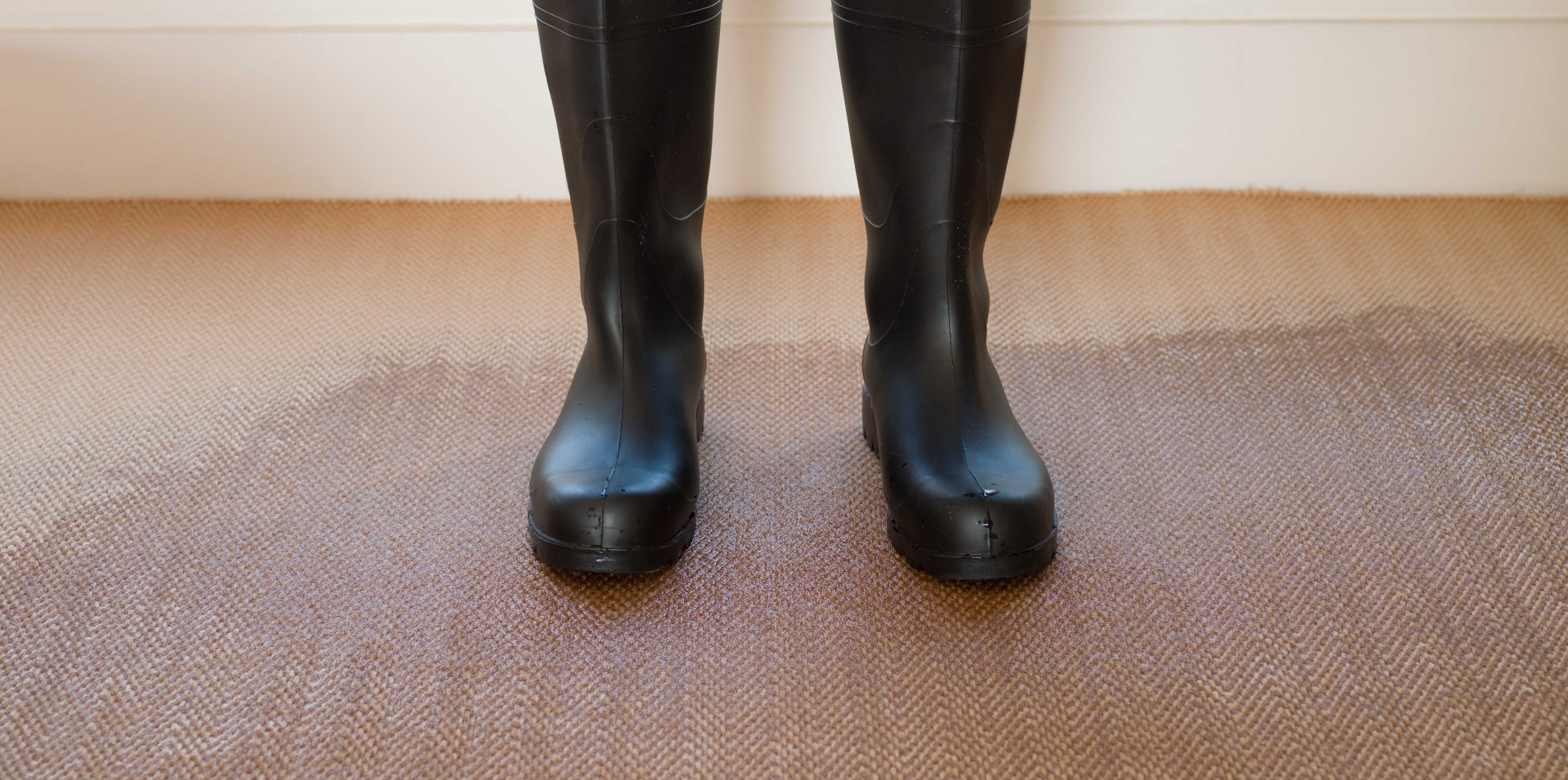 Water-damaged carpet may need to be thrown out, but not always. Because of the high cost of carpeting and installation, saving carpet is often more cost-effective but this depends on the extent of the damage and how long the carpet was wet.
The Type of Water Damage
The type of water that damaged the carpet makes a difference in whether the carpet can be restored. There are 3 main categories for water.
Category 1
This category includes water that does not have contaminants. This could be clean water from a broken pipe or rainwater. If the carpet is damaged by category water and it has not been wet for longer than 48 hours, it's likely possible to save the carpet. Proper sanitation and remediation procedures are needed to save the carpet and padding.
Category 2
Greywater is water that is contaminated. This water can cause illnesses if it's swallowed or comes in contact with the body. This includes water from washing machines or dishwashers, overflowing toilets without solid water, sump pump failures, and other types of water damage. The padding for the carpet will need to be replaced, but the carpet can likely be saved. It needs to be treated within 48 hours.
Category 3
Category 3 includes highly contaminated blackwater. It includes pathogens or other harmful agents and materials. This can include toilet backflows, seawater flooding, water from hurricanes or other storms, and sewage. Carpets that have been damaged by this are nearly impossible to save.
Do It Yourself or Call a Professional for Water Damage Repair?
Professional carpet restoration is a much better alternative to trying to handle water extraction in Springfield Missouri on your own. Drying the carpet with a shop vacuum and towels or ceiling fans are just not going to be sufficient. A professional can use better extraction methods and drying equipment. They can also evaluate the entire area to remediate more than just the carpet in the room.
The mitigation process should begin immediately. The longer it takes before the water damage repair process can begin, the more likely it is the carpet will be damaged permanently. A professional should be involved as quickly as possible after the water damage occurs so they can use their tools and expertise to sanitize and dry the carpet.
Other than cases where there is blackwater flooding, the process of professional carpet restoration can restore and save carpets. The goal is to save them so you save money by avoiding the expense of replacing them.
If your home has a flooding incident, call your insurance company immediately. They may cover the flood damage, but you may also need a separate flood insurance policy. If the water damage will be covered, it's important to take photos and videos of the damage immediately, then send the information to your insurance claim.
If you have any property damage in your home, especially flooding that has damaged your carpets, call the professionals at PuroClean Certified Restoration for an estimate on water damage repair in Springfield Missouri.